Bord Gáis Network
Services Centre
The new Networks Services Centre will focus the Dublin operations of Bord Gáis Networks in one single location on a 5-acre site at St. Margaret's Road, Dubber Cross, Finglas.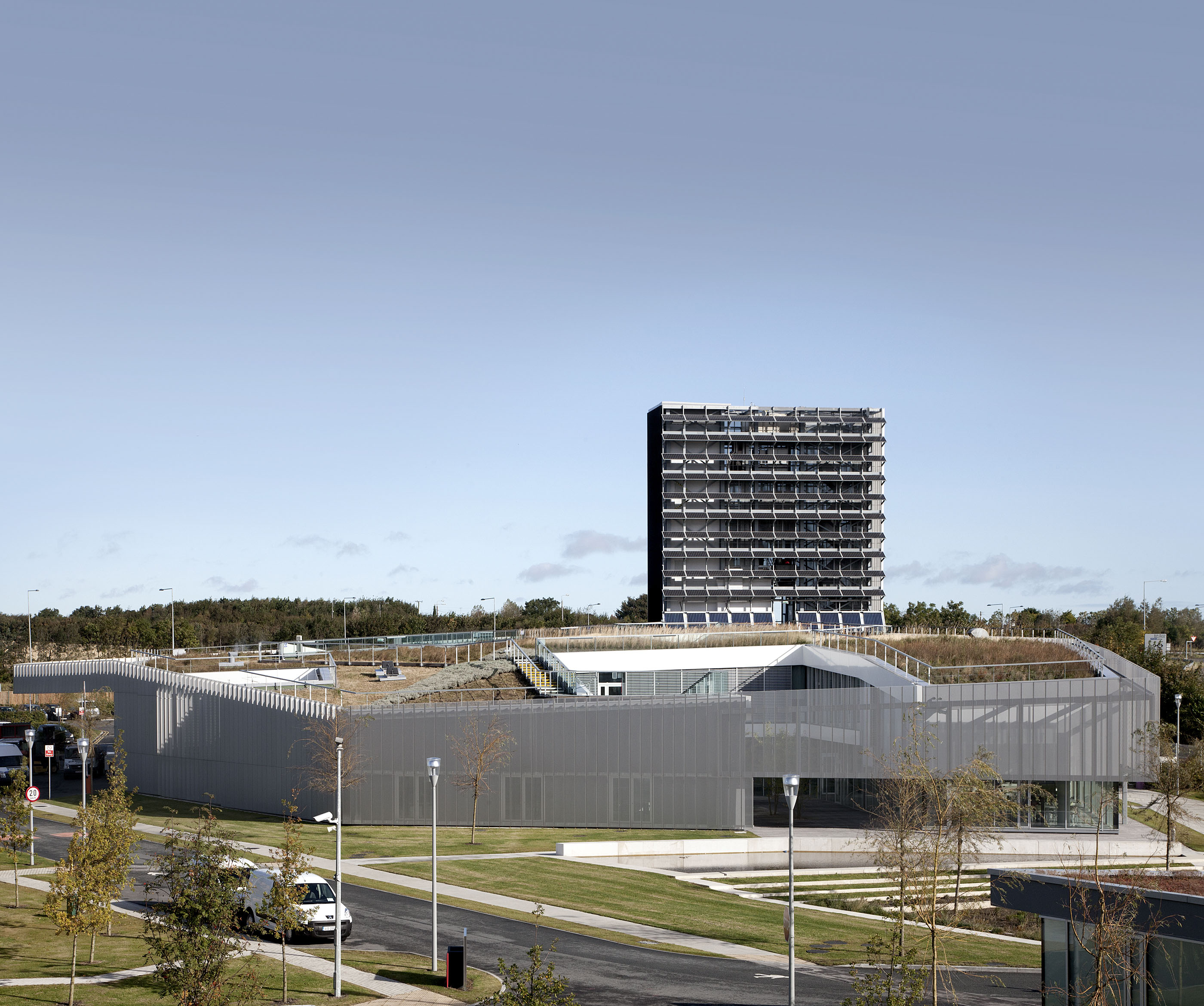 In 2008, Gas Networks Ireland spearheaded a vision for an innovative solution for a contemporary workplace that would centralise its key Dublin area operations. Gas Networks Ireland embarked on a two-stage international architectural competition, facilitated by the RIAI. From an initial 56 entries for stage one, a shortlist of eight proposals was drawn up to develop the designs for stage two. Denis Byrne Architects was selected and appointed as the lead architectural consultant for the new Network Services Centre, with Walls as the main contractor.
The result is a 'powerhouse' of a building that has received the coveted rating of 'Excellent' under the bespoke building BREEAM assessment procedures; the first office building in Ireland to receive an 'Excellent' rating under the 2008 standard. BREEAM is the world's leading design and assessment method for sustainable buildings.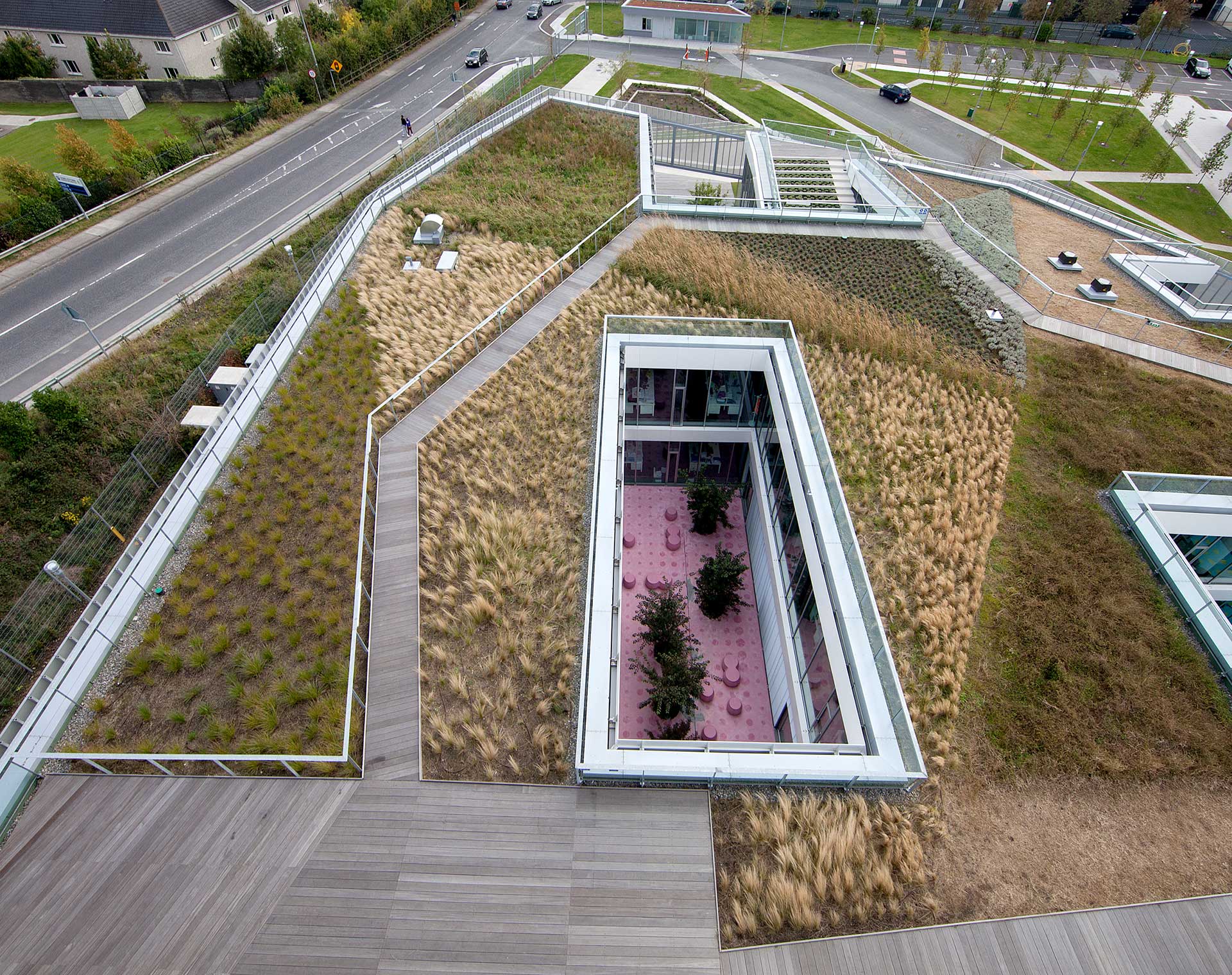 A compact building set in a reconditioned landscape reaffirms the rural settlement pattern of compound and landscape at the fringes of the city.  The site strategy introduces a new landscape integrating the required car parking and loading areas with a new articulated landscape and connects the anonymous green along St Margaret's Road to an extended parkland.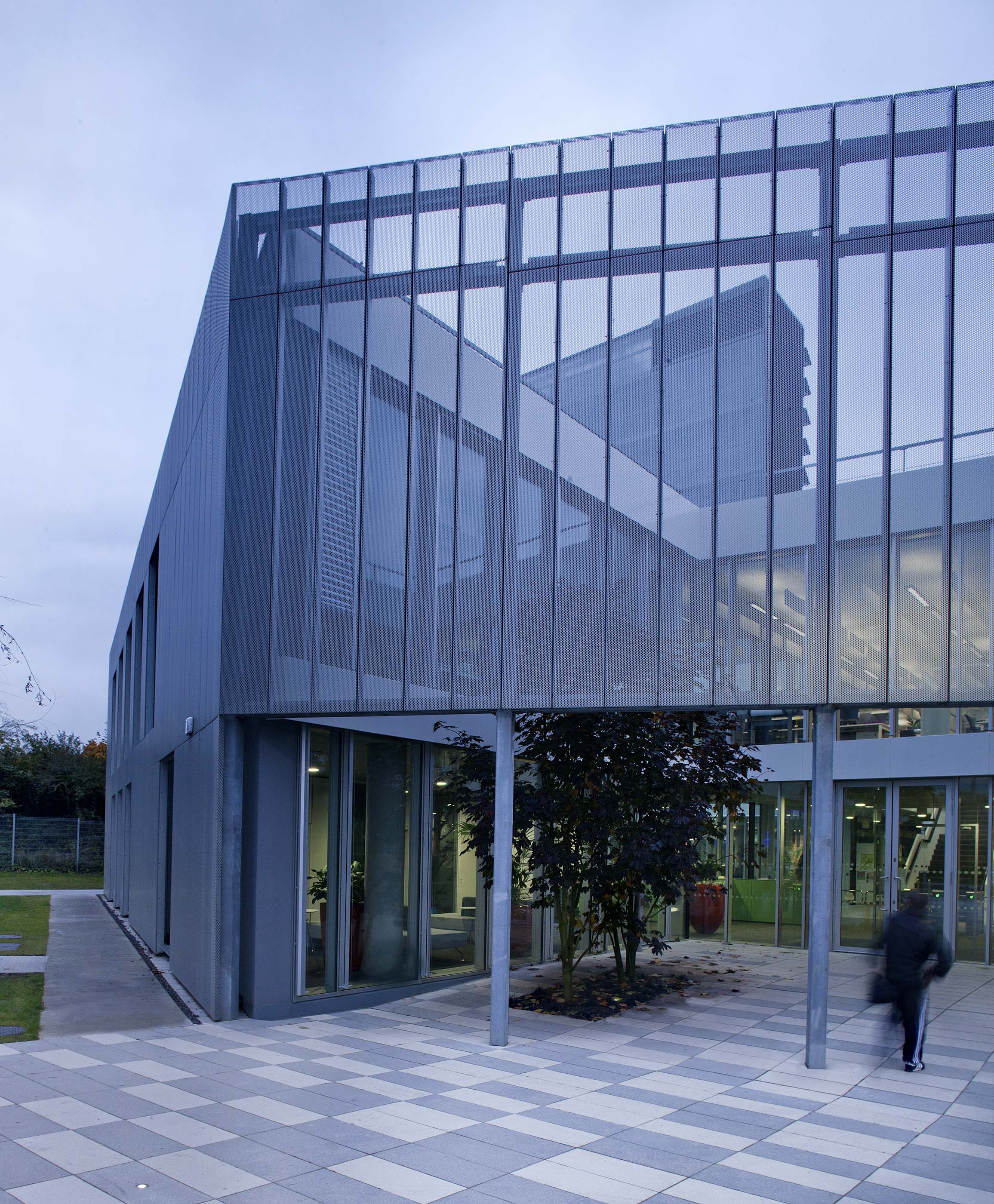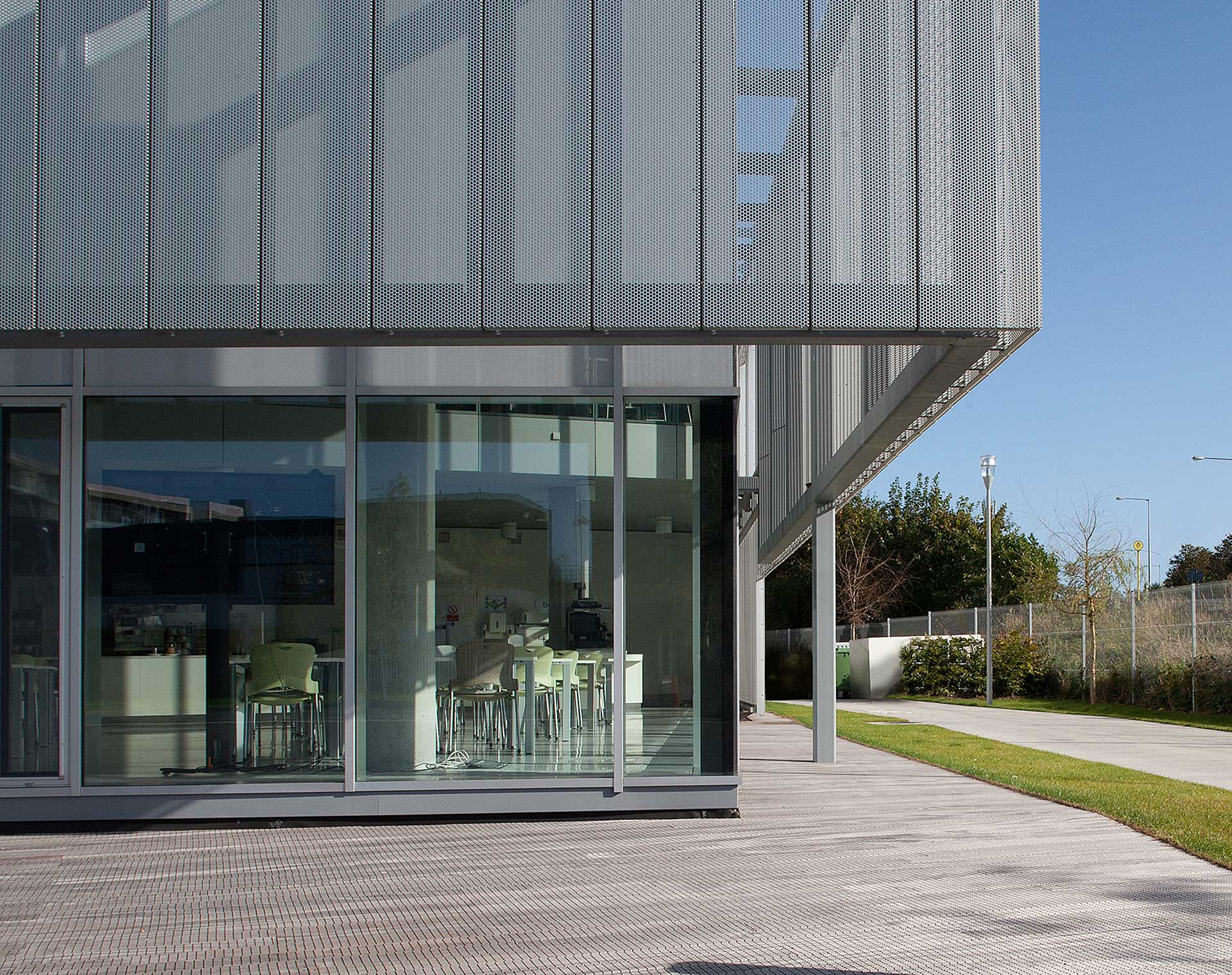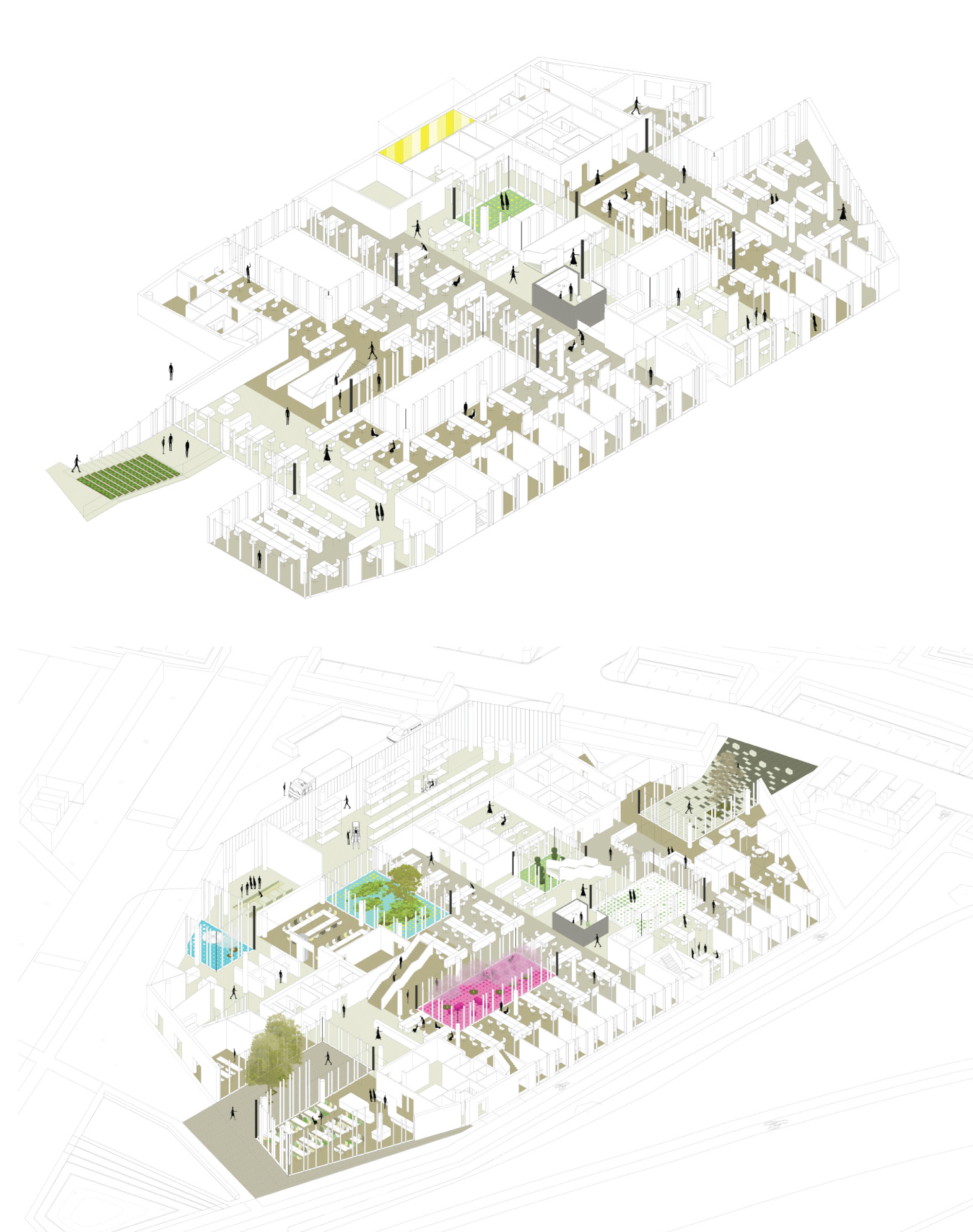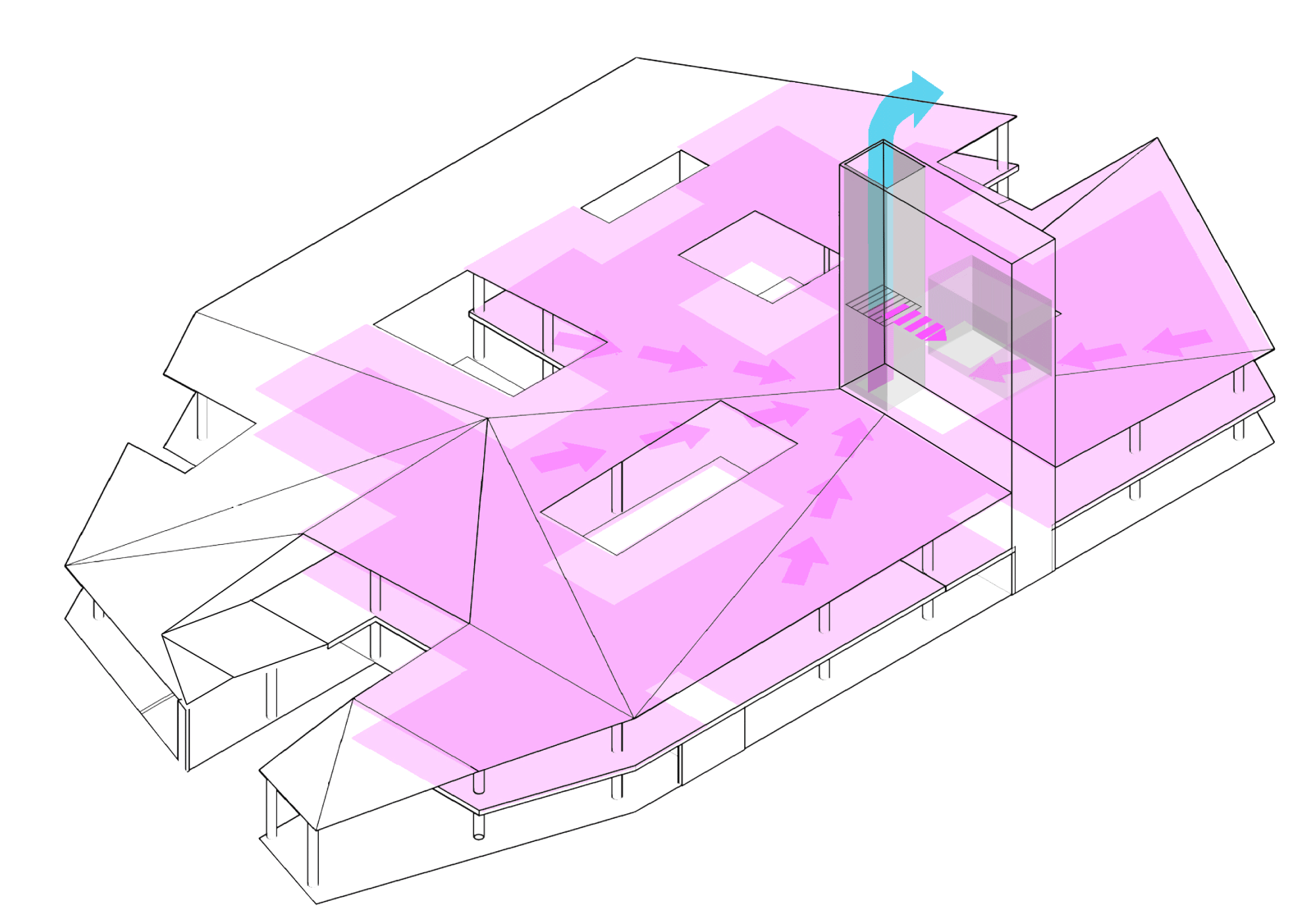 The building design promotes an integrated sustainable design approach that combines Microclimate, Biodiversity and Landscape, Water Management, use of Renewable Energy Technologies with a compact building featuring a low energy design concept, to establish a service facility with a high quality and permeable work environment. Following a two stage international architectural competition administered by the RIAI on behalf of Bord Gáis Networks in the summer of 2008, construction commenced in June 2010 with completion in October 2011.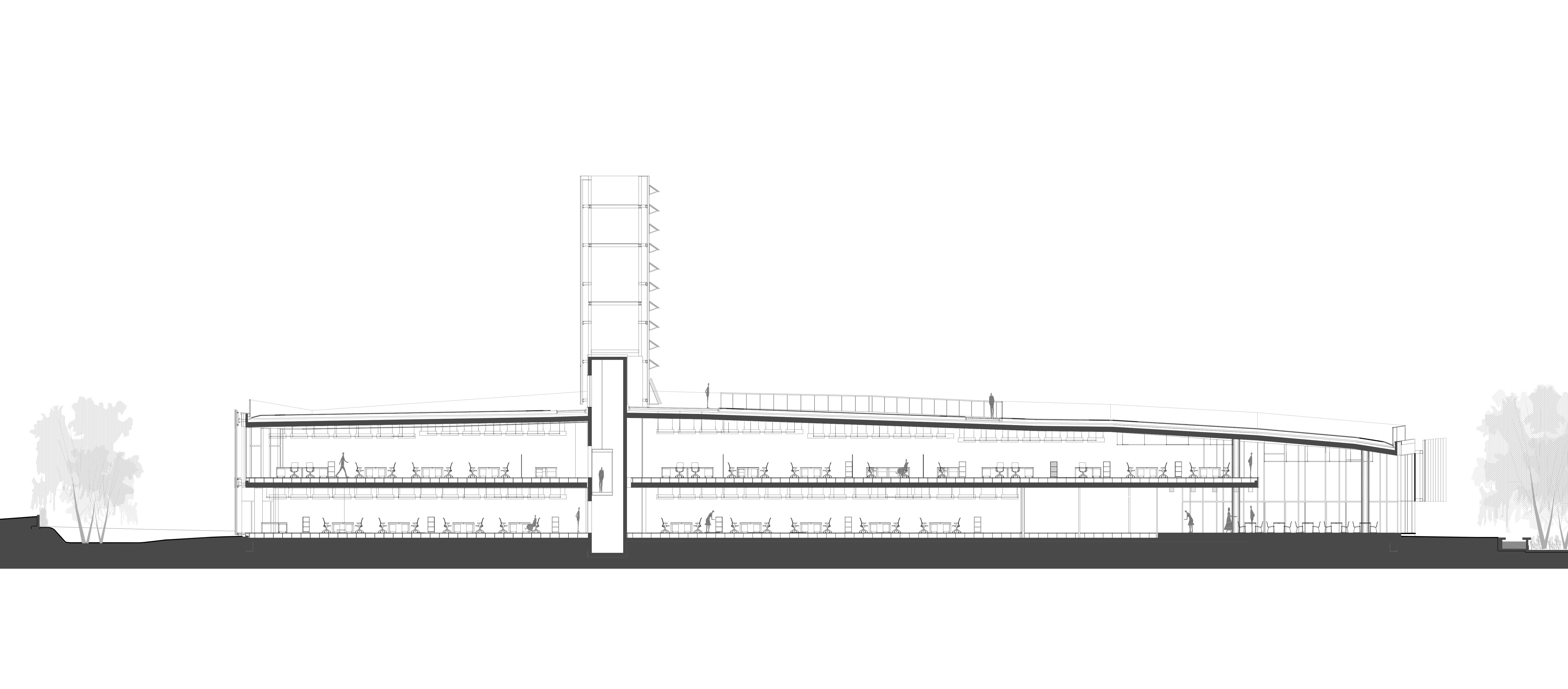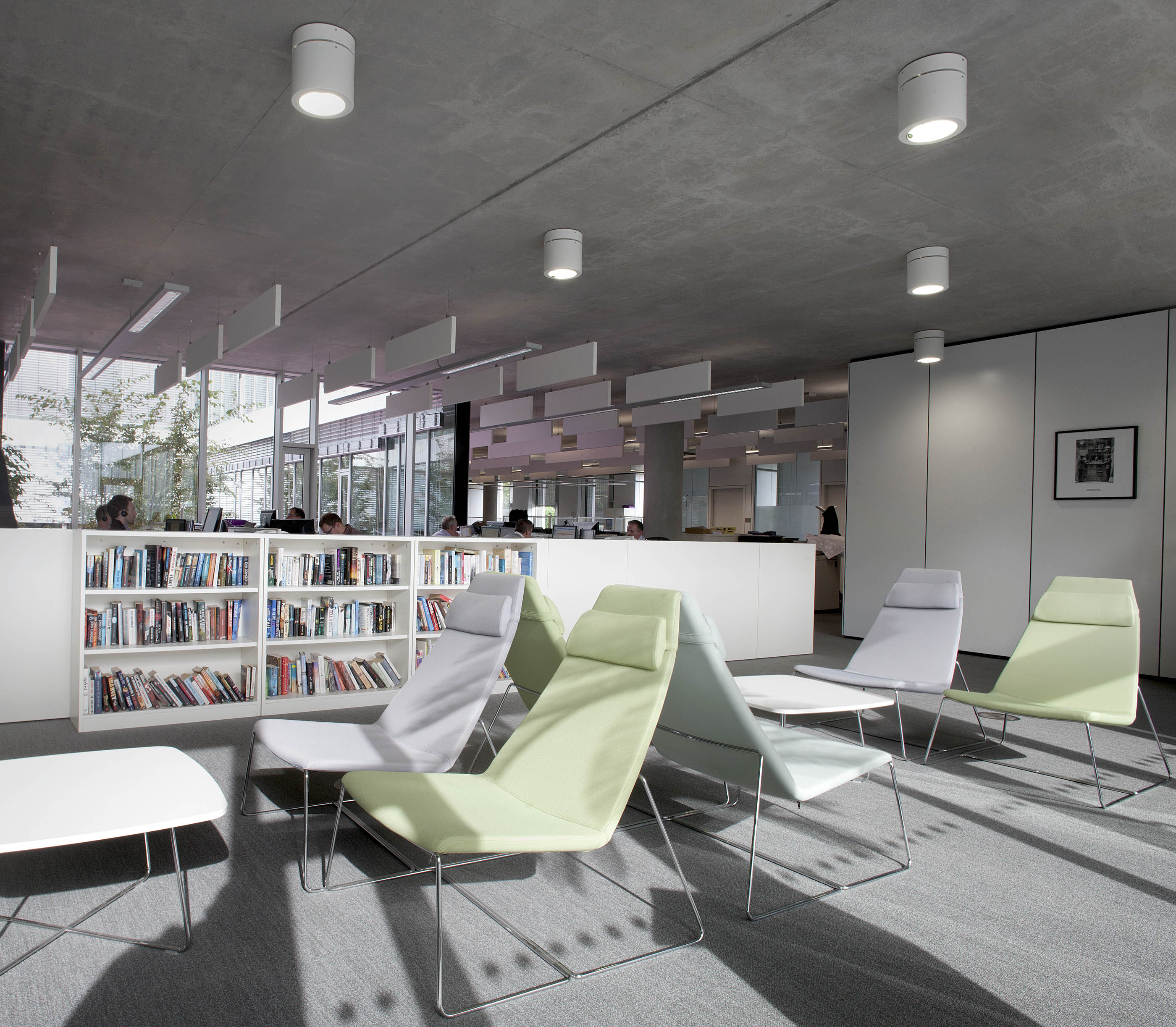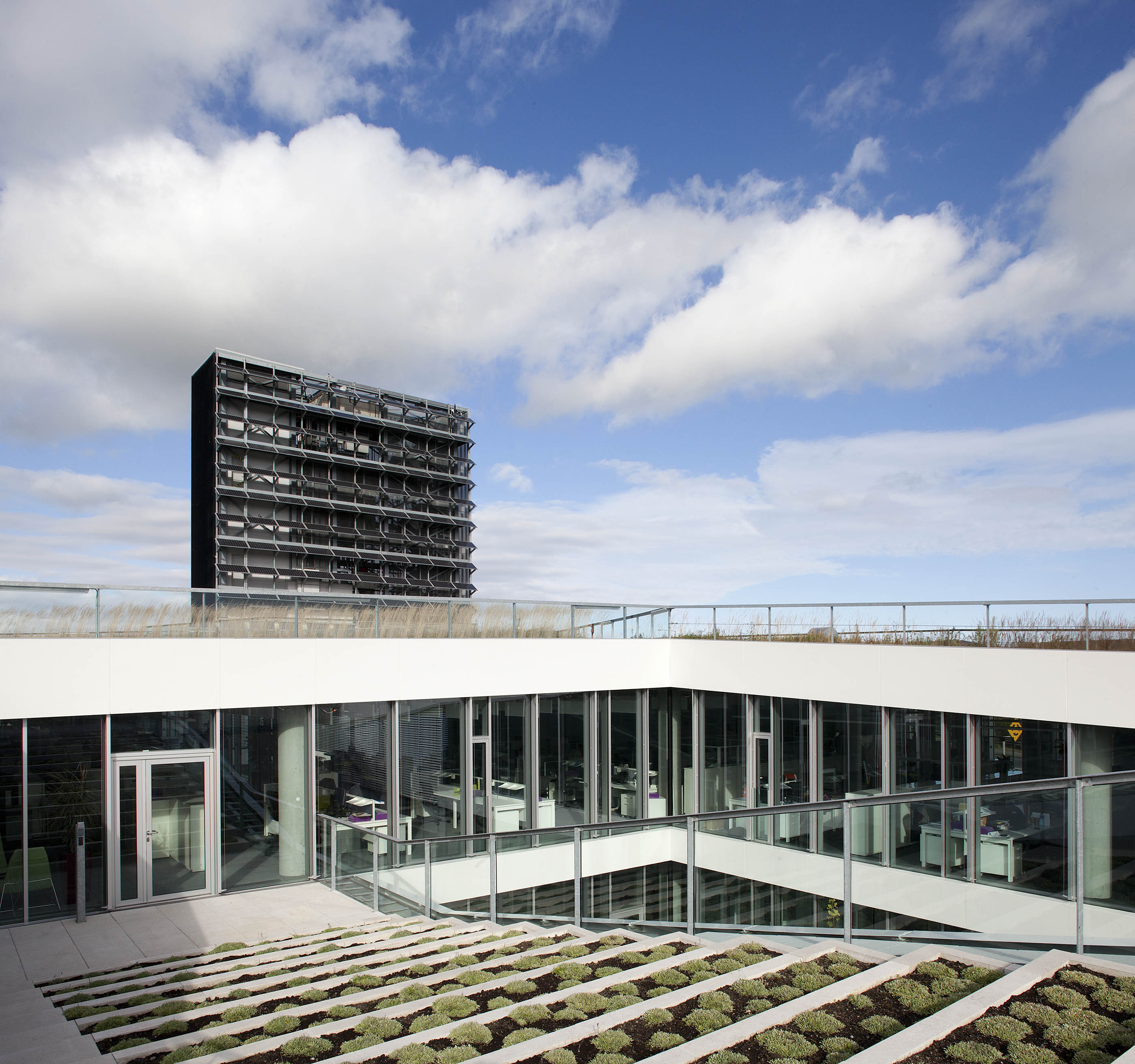 Assessors comments: "The winning scheme offered an innovative and achievable work of modern architecture. The entry scored very high from a sustainability point of view. The project utilised the site well, making the building at the Southern end and locating the parking behind it. The amorphous external form with projecting tower (which would be visible across the M50) was innovative; the internal layout studded with natural ventilation courtyards was flexible and interesting, offering cross views to landscape. The relationship between the different working areas was appropriate with the sense of a common working environment."