Context:


Urban infill, Conservation Area, Dublin 1

Program:


Mixed Development, 4 x 2 -3 bed apartments over offices, TFA 540 msq
Cigar Box
The site occupies part of a 'corner' in the historic areas of the North city Georgian grid. It is L-shaped and situated between a Victorian warehouse and a new Georgian 'style' apartment development.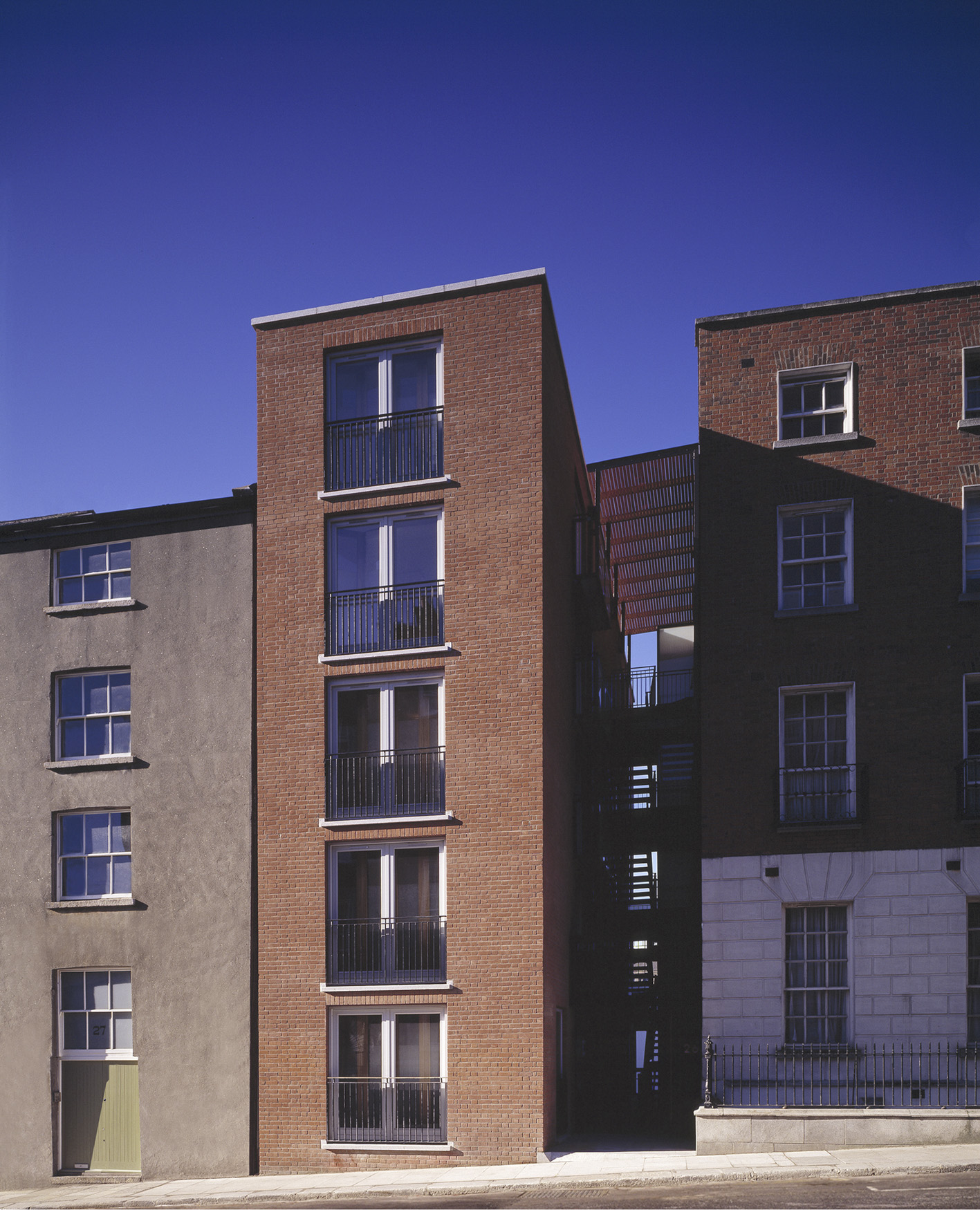 The building emphasises the border nature of the site and aims to differentiate between the typical buildings on the corner and the historic Georgian terraces. This is achieved by means of the insertion on the site of a new lane. The building, thus separated from the Georgian discipline, was free to look to the adjoining warehouse building for clues as to how to build.
The building was intended to be unpretentious and direct, qualities associated with warehouse buildings. The materials used are traditional; brick, stone, timber, glass and metal.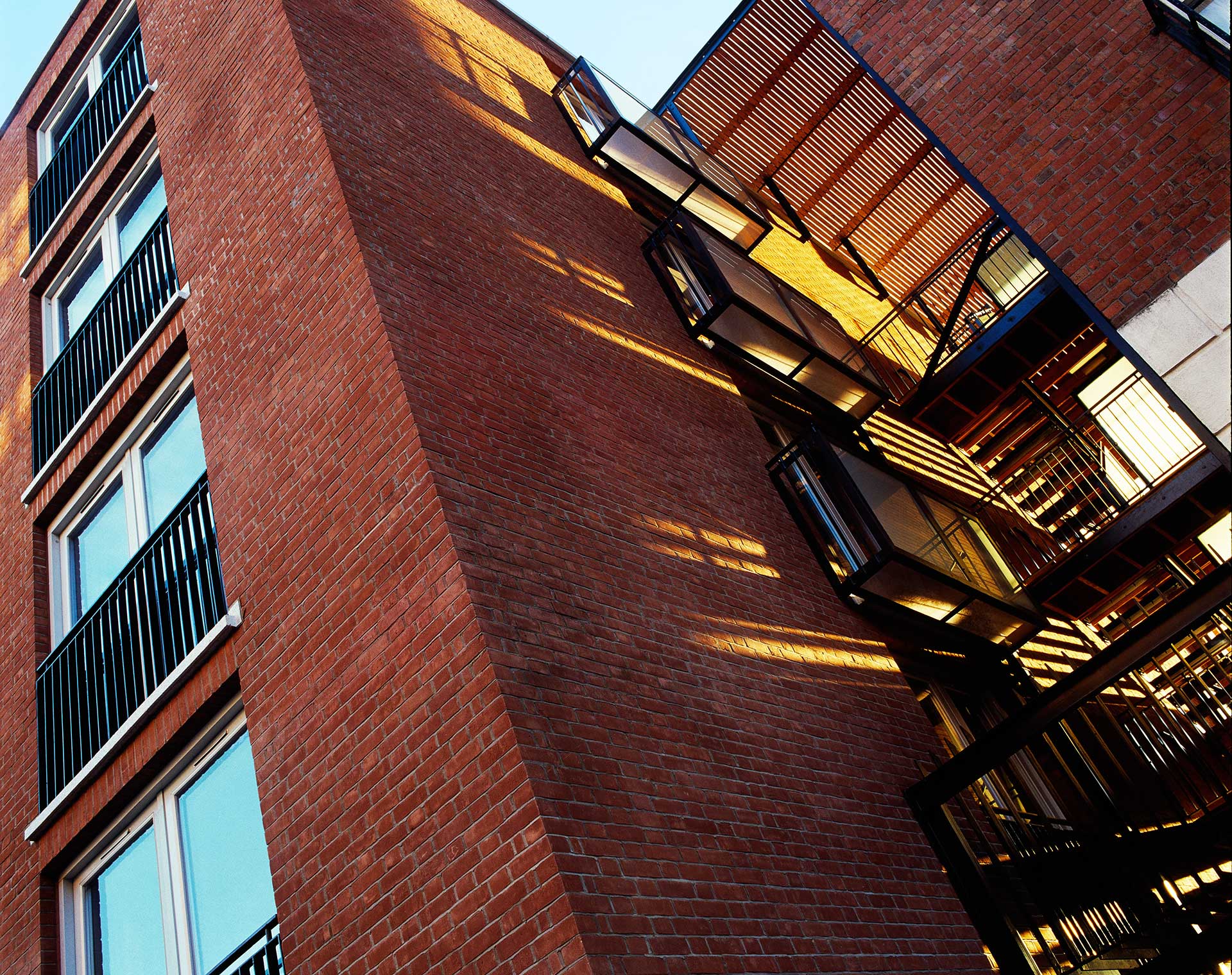 The main entrance and staircase are found in the new space between the buildings. This space is covered by a glass roof above timber-slatted under-lining, but is otherwise open to the elements. As one ascends, views of Dublin appear and alternate. In the afternoon, the sun revels through here.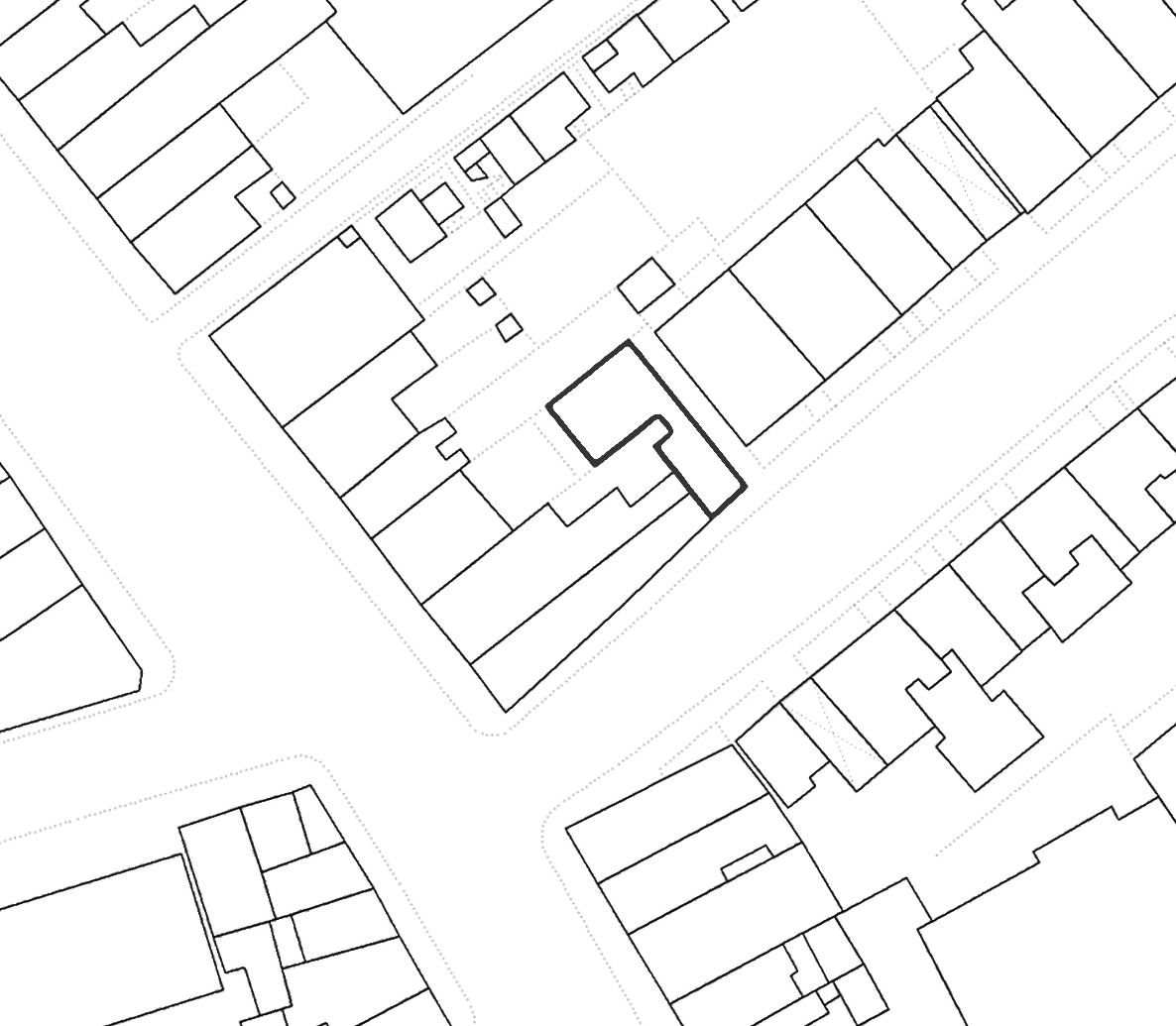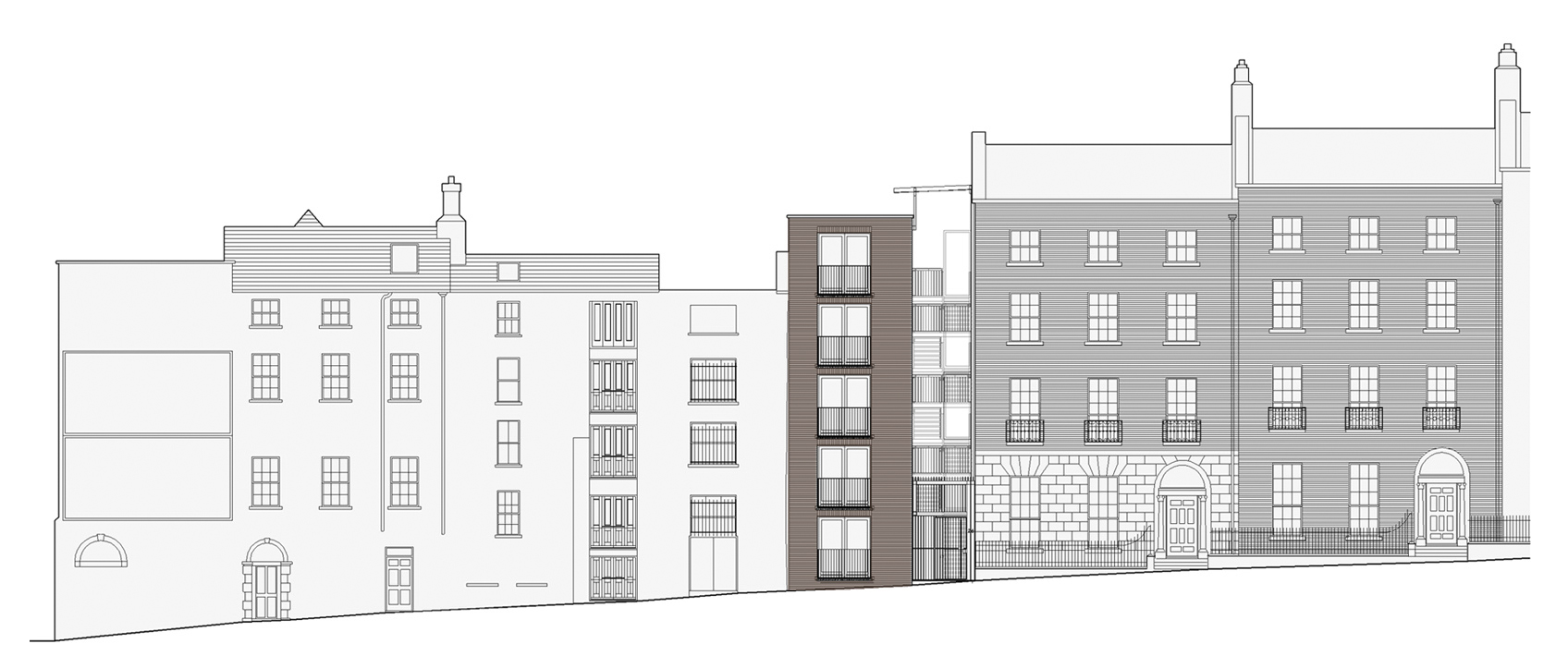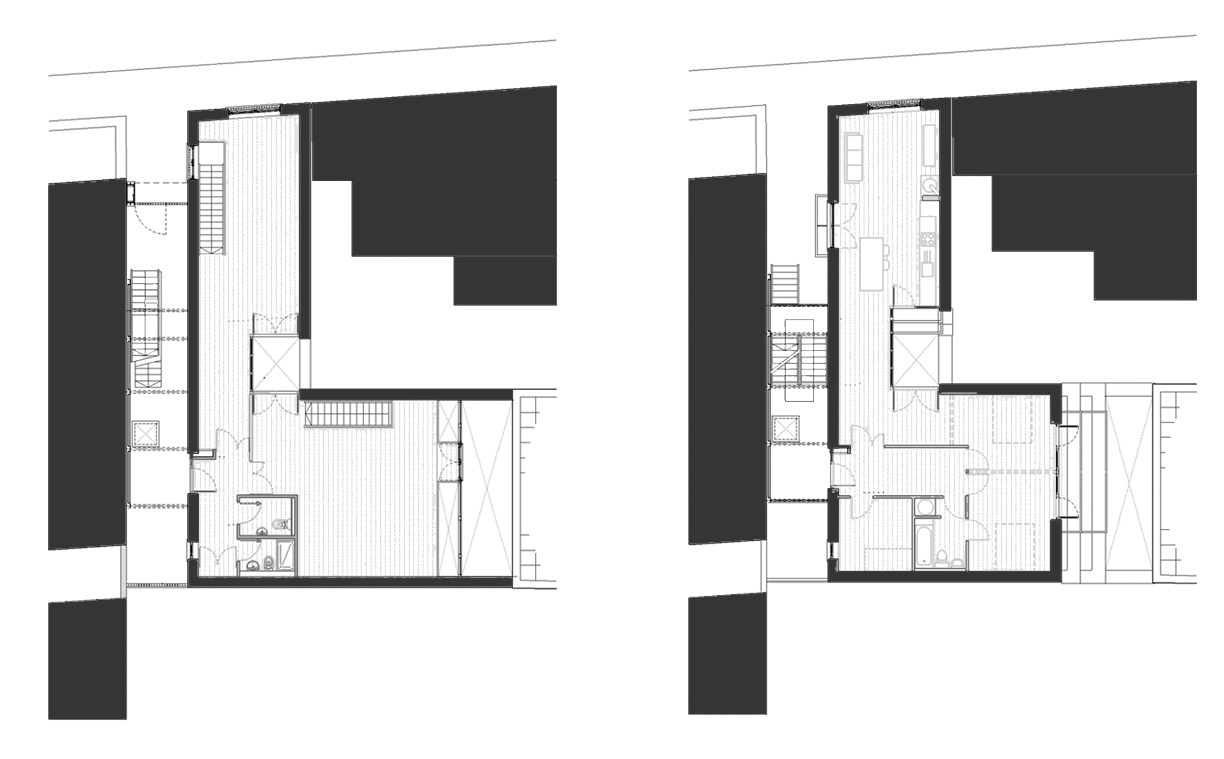 The large apartments, one per floor, are shaped to maximise available light on a tight site. Each one is entered from the access deck through a private west-facing balcony. The apartments contain an oak-lined entrance lobby but are otherwise open loft-type spaces, with painted concrete block walls and concrete ceilings. Oak floors and oak wall linings enliven this sparse robustness.
Bedroom and kitchen balconies and large external double doors in the main living space enrich the restrained interiors. The open spaces allow flexibility of bedroom sizes and numbers. The 2 lower office floors are home to darcspace gallery of architecture and architects offices.