Dominick Street Social Housing
A  mixed-use development comprised of 72 residential units (67 apartments, 5 houses) 2,000 sqm commercial space, a local community centre and 67 car parking spaces on an inner-city site. The client is Dublin City Council.
In collaboration with, and presentation drawings by, Cotter Naessens Architects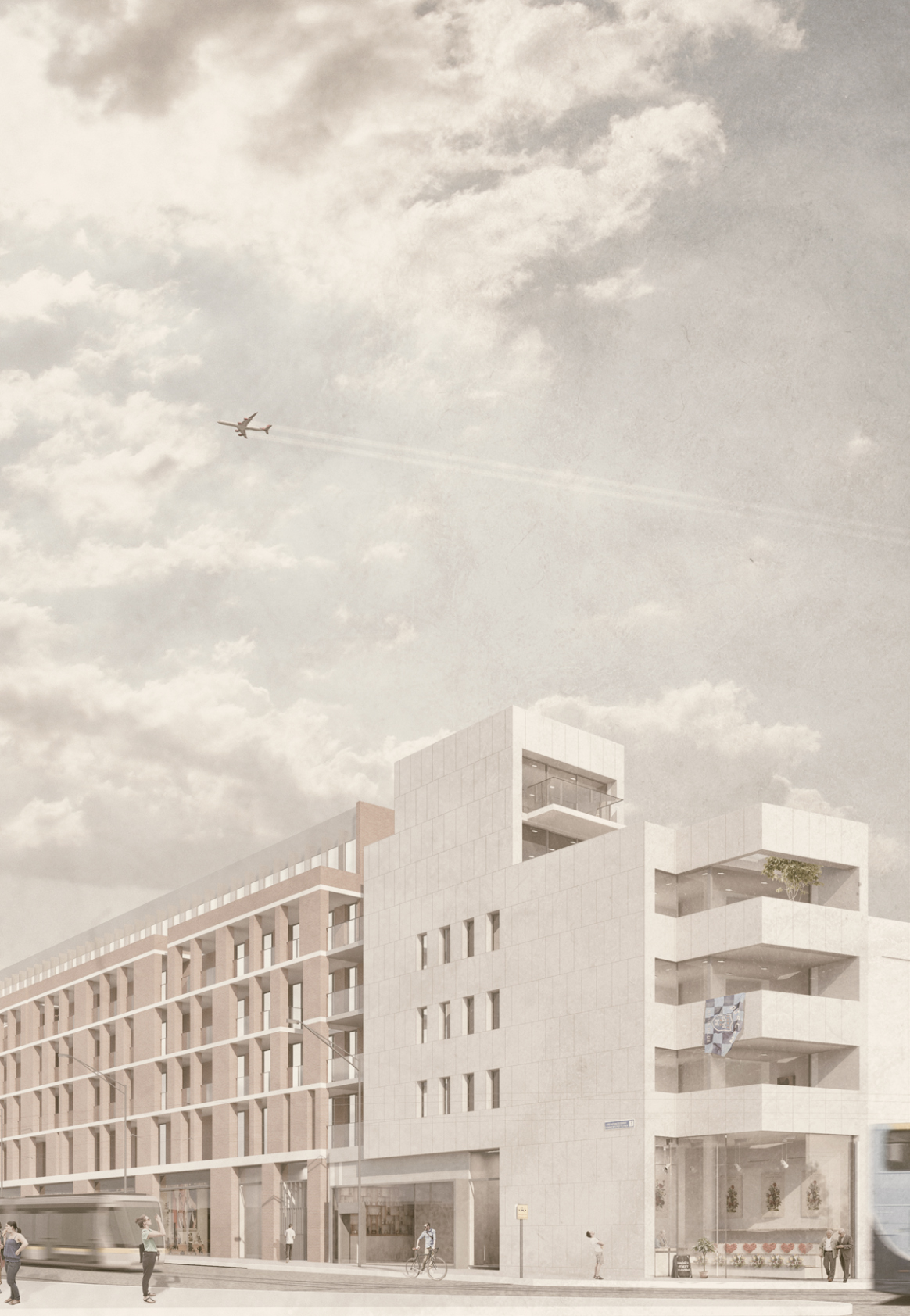 The site is located on part of the previous Dominick Street flats complex on the east side of Lower Dominick Street, Dublin 1, at the junction with Parnell Street. The Georgian street typology informs an understanding of the city as an integrated entity that includes monuments and focal points structured by a dense weave of the ordinary stuff, the places where people live and work. It is the Georgian house's clear connection and role as definer of external space that has ensured its survival.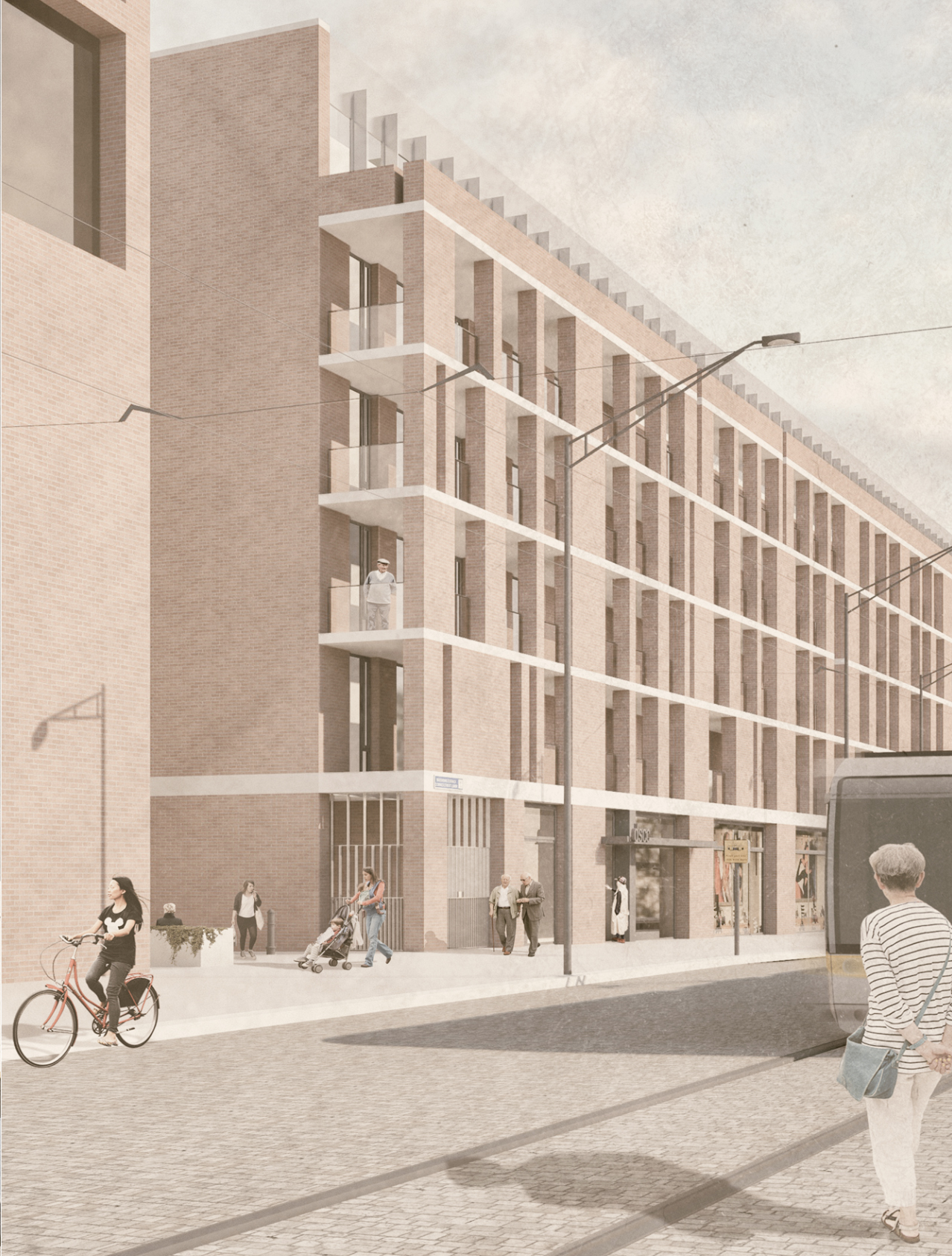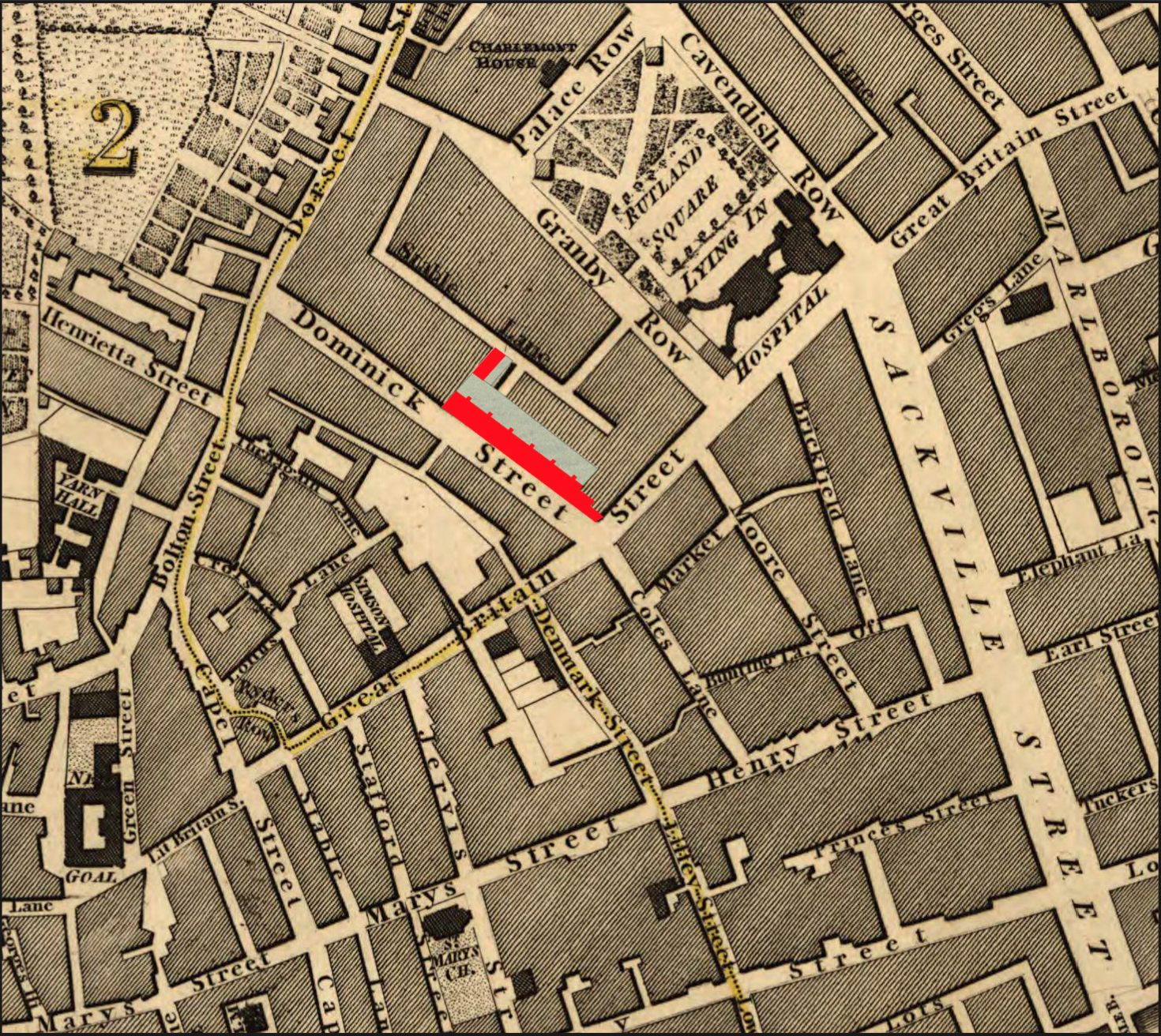 The majority of the units have been accommodated within the six-storey block along Dominick Street, which consists of 5 storeys of apartments, providing 59 apartments over ground floor commercial/retail use. A short terrace of townhouses defines Dominick Place, a new side street.  The corner block on Parnell Street has quite a complex urban task. It must negotiate the different scales of Parnell Street and Dominick Street and address the length of the Dominick Street façade by reading clearly as a separate building, thus becoming a marker on Parnell Street for this new urban neighbourhood.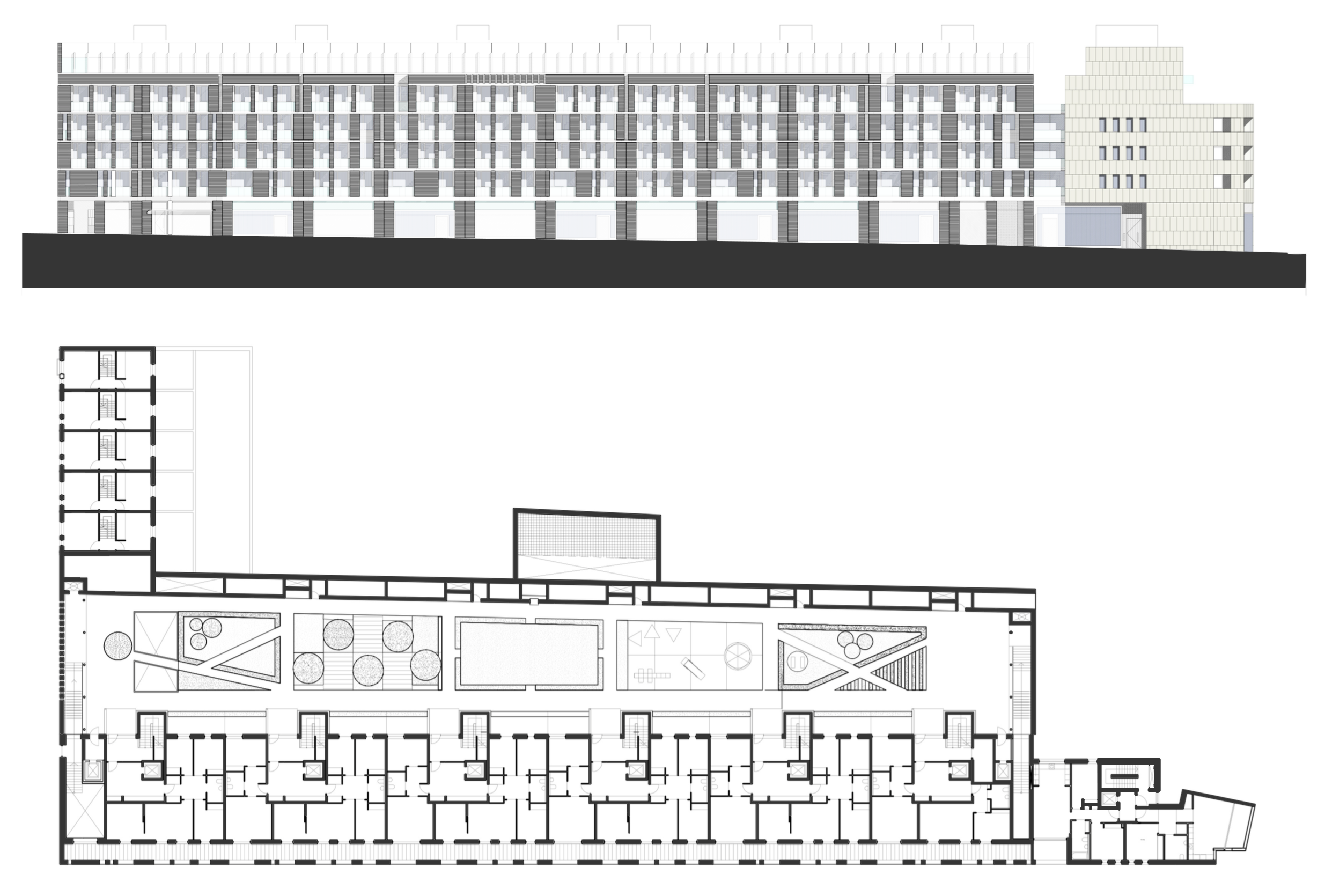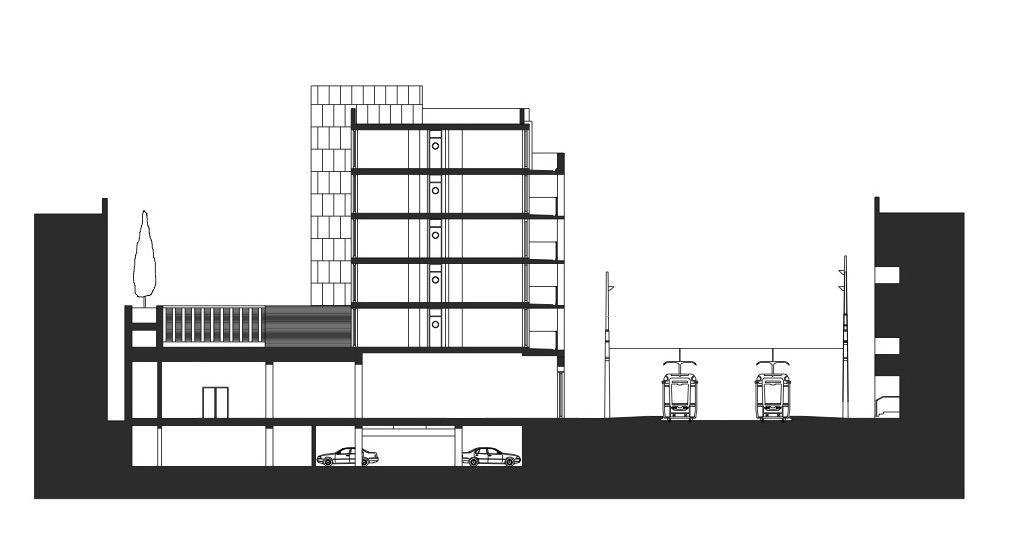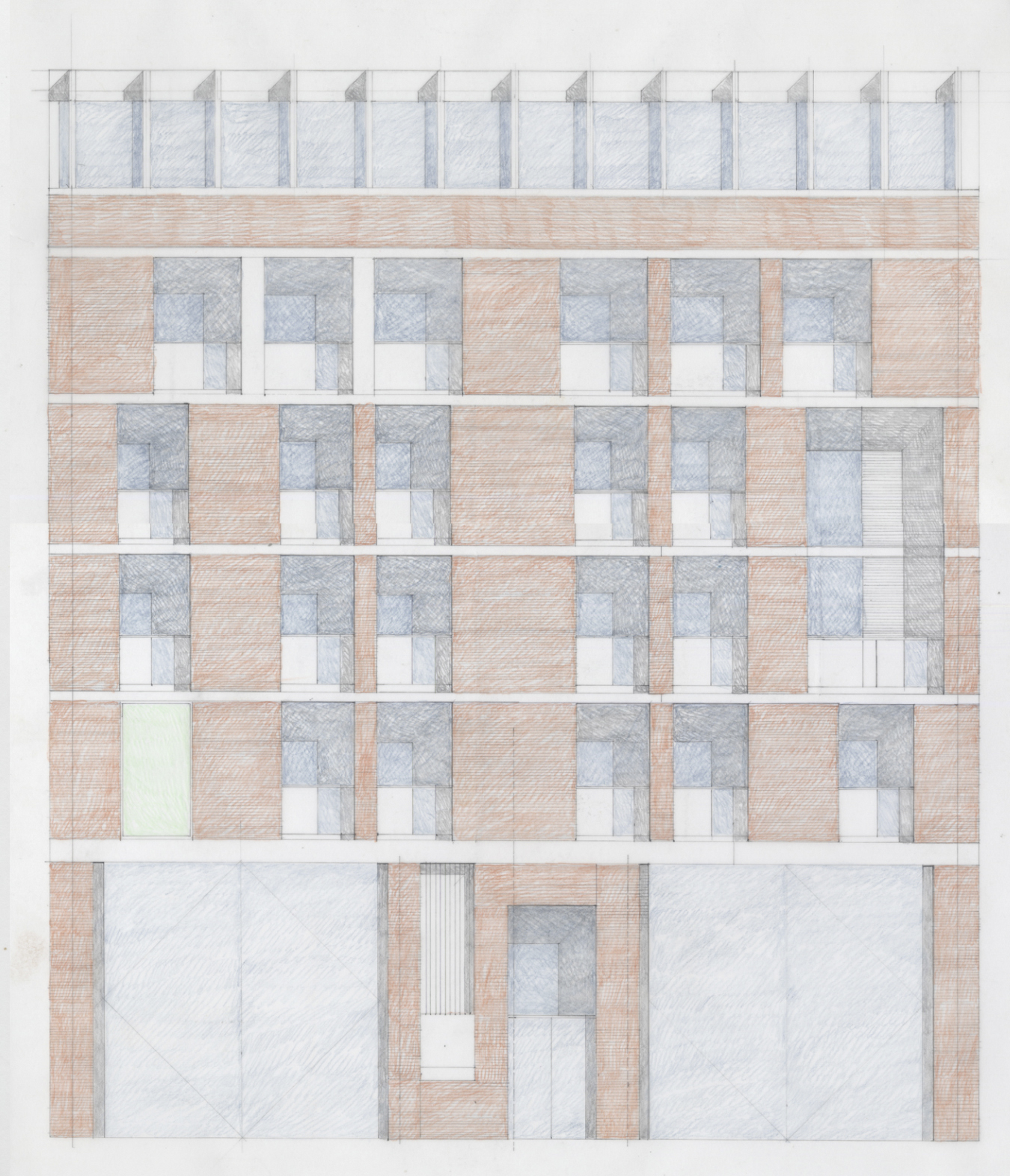 The Georgian skin is concerned with proportion, scale and rhythm. The primacy of the façade as an encloser of urban space overrides the expression of use inside. The material aesthetic is informed by the use of brick, which governs the scale and detailing of the façade. We have reiterated the street face as a brick skin. This skin has been articulated at the upper residential levels to give a depth to the facade that encloses a continuous balcony on to Dominick Street. This provides an acoustic and visual barrier for the apartments to the noisy street below.