Gardens International
The development may be described as comprising 3 key elements – a rational and logically planned office block, arranged about a green courtyard, and clad in glass for panoramic riverside views – the historic structures of the general post office buildings and the stone vaults of the hanging gardens, each with clear relationships to the street – the corner building, a new development of contemporary masonry construction that anchors the development with a prominent street presence.
In collaboration with  Cotter Naessens Architects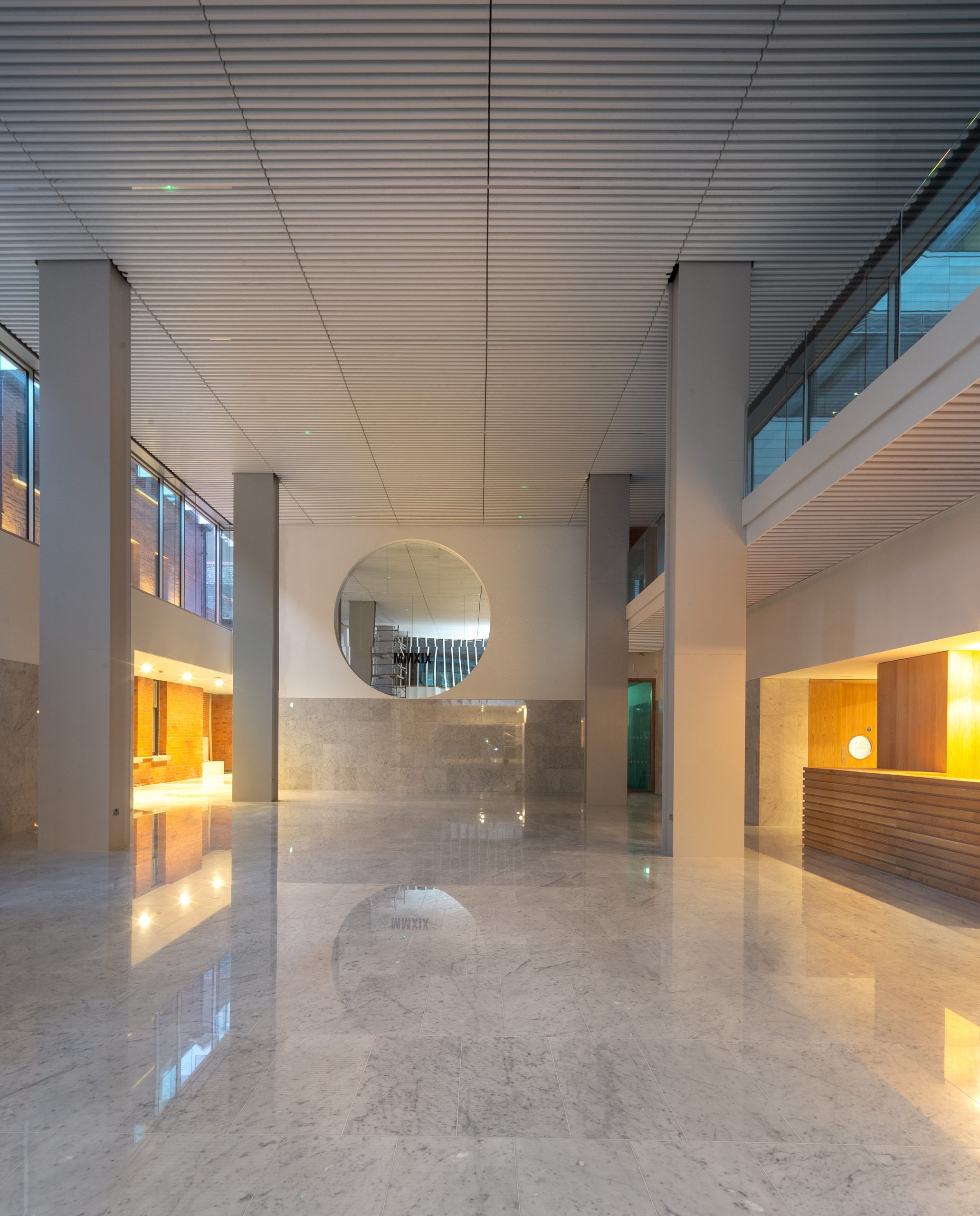 Gardens International encompasses a development halted in 2009 at the early stages of the construction programme after the completion of the concrete frame and basement, demolitions and various interventions to the protected structures. The original project comprised a five-storey office building over basement to the rear of the General Post Office and Roche's Hanging Gardens. Having been acquired by Limerick City and County Council, the site was augmented with the acquisition of no.19 Henry Street.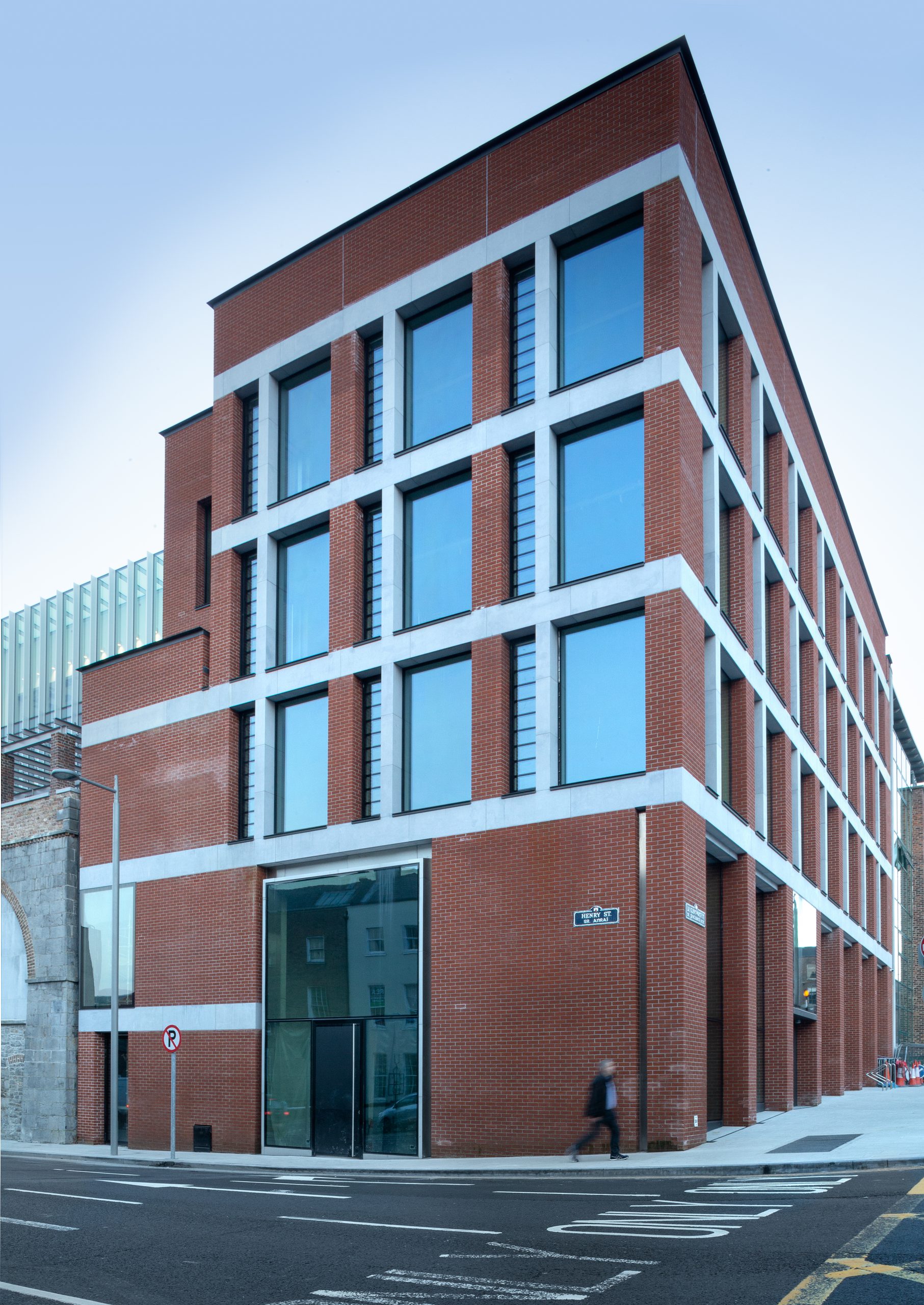 The reprisal of this project with its increased footprint offered an opportunity to make a visible street presence and to clarify the interfaces between the various elements of the project, its relationship to the street, circulation routes and materials strategy. The characteristically rational and elegant grid form of Georgian streets and squares in Newtown Pery was established in the 18th century. This is the location of the Hanging Gardens, or more correctly, Roche's Hanging Gardens, and the history of this unique fragment is redolent of a city at its peak.