House in a Field
The site is extensively screened from nearby dwellings by mature trees and hedges. The location of the house close to the site's northern boundary takes advantage of these to provide natural screening and shelter from the wind. The house, of 320 sqm, has four bedrooms, living and kitchen spaces, bathrooms and outdoor living spaces.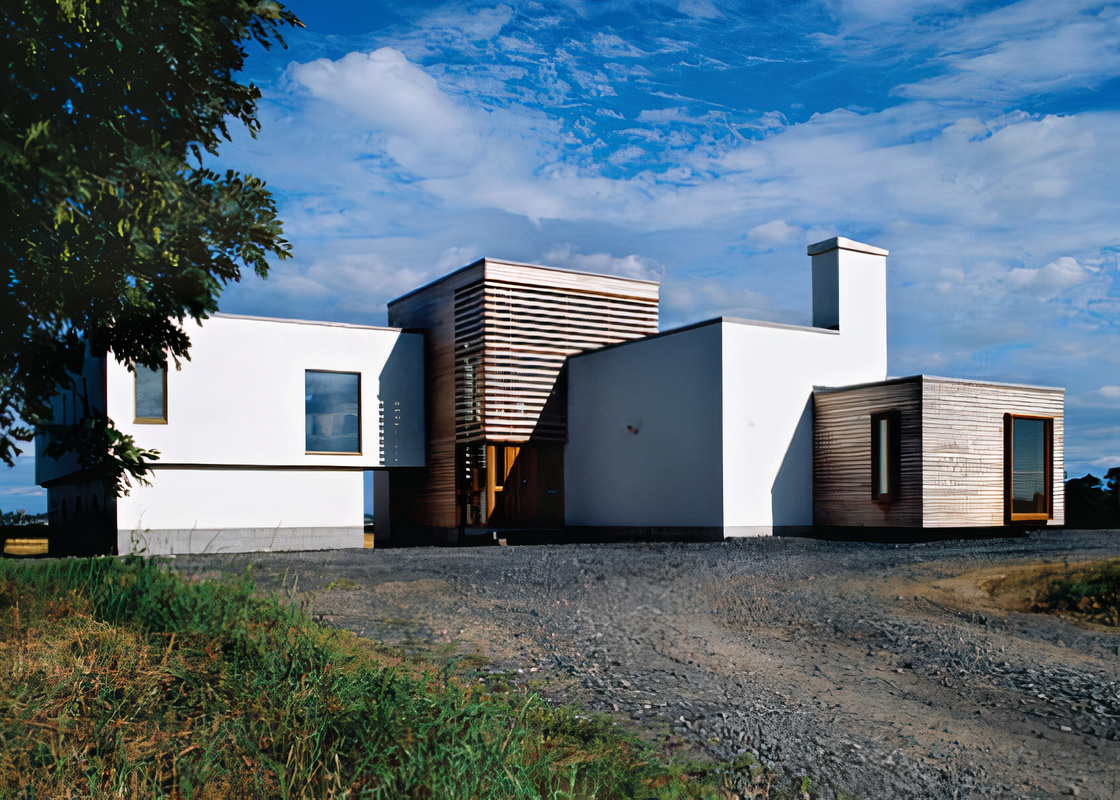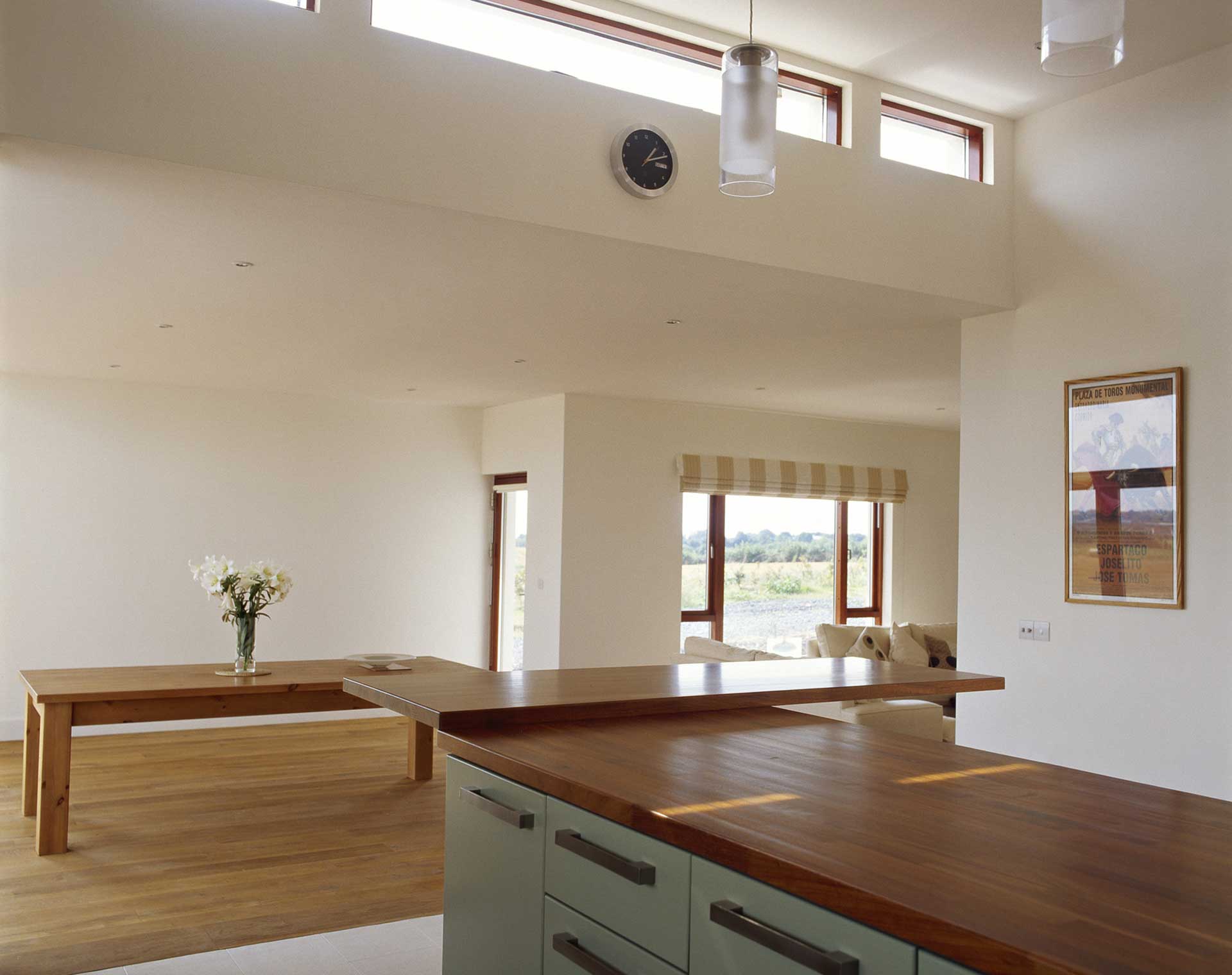 The house is constructed traditionally in rendered block work, with timber-framed windows and cedar cladding. The smooth render and timber volumes contrast with the rough and mutable patterns in the landscape.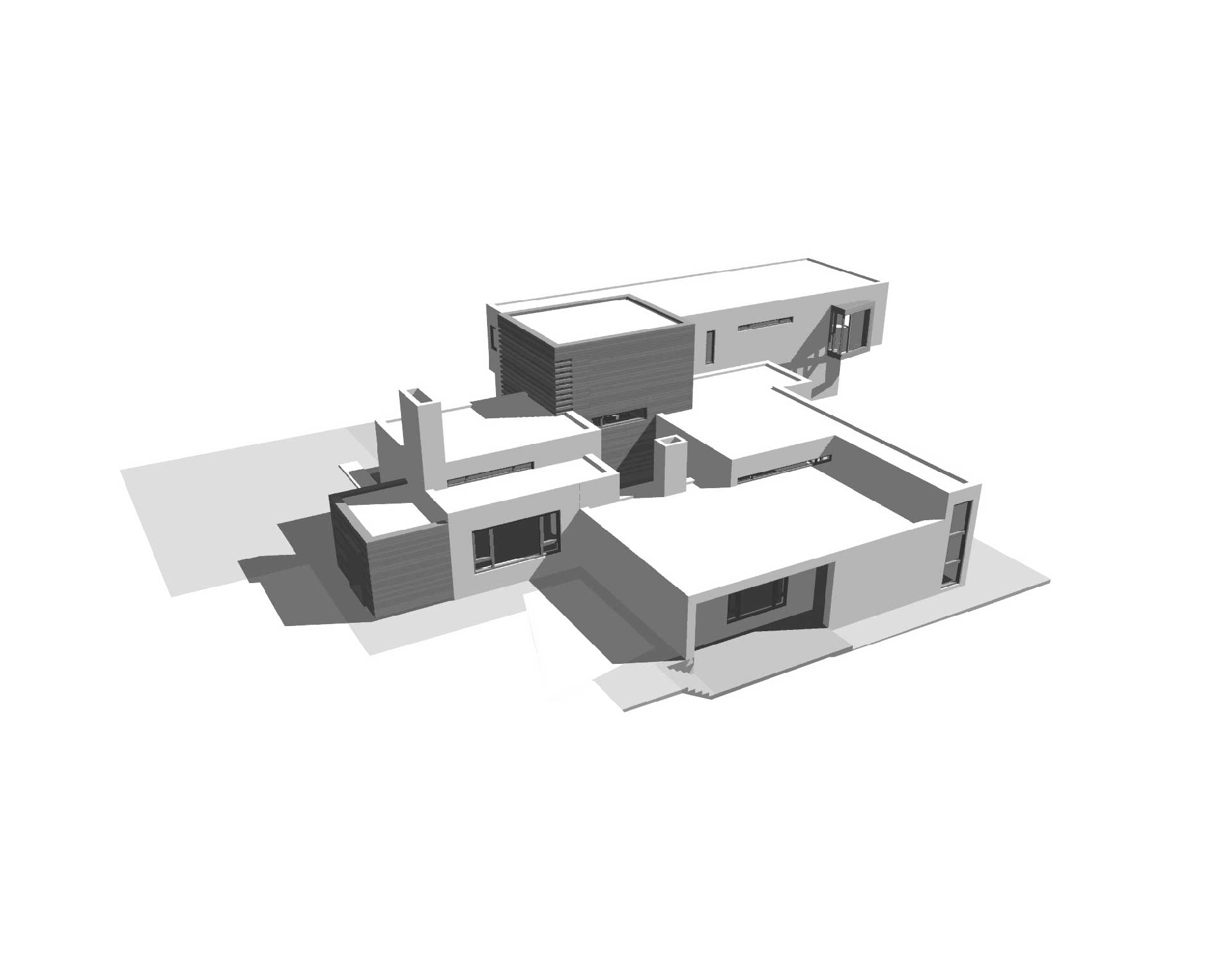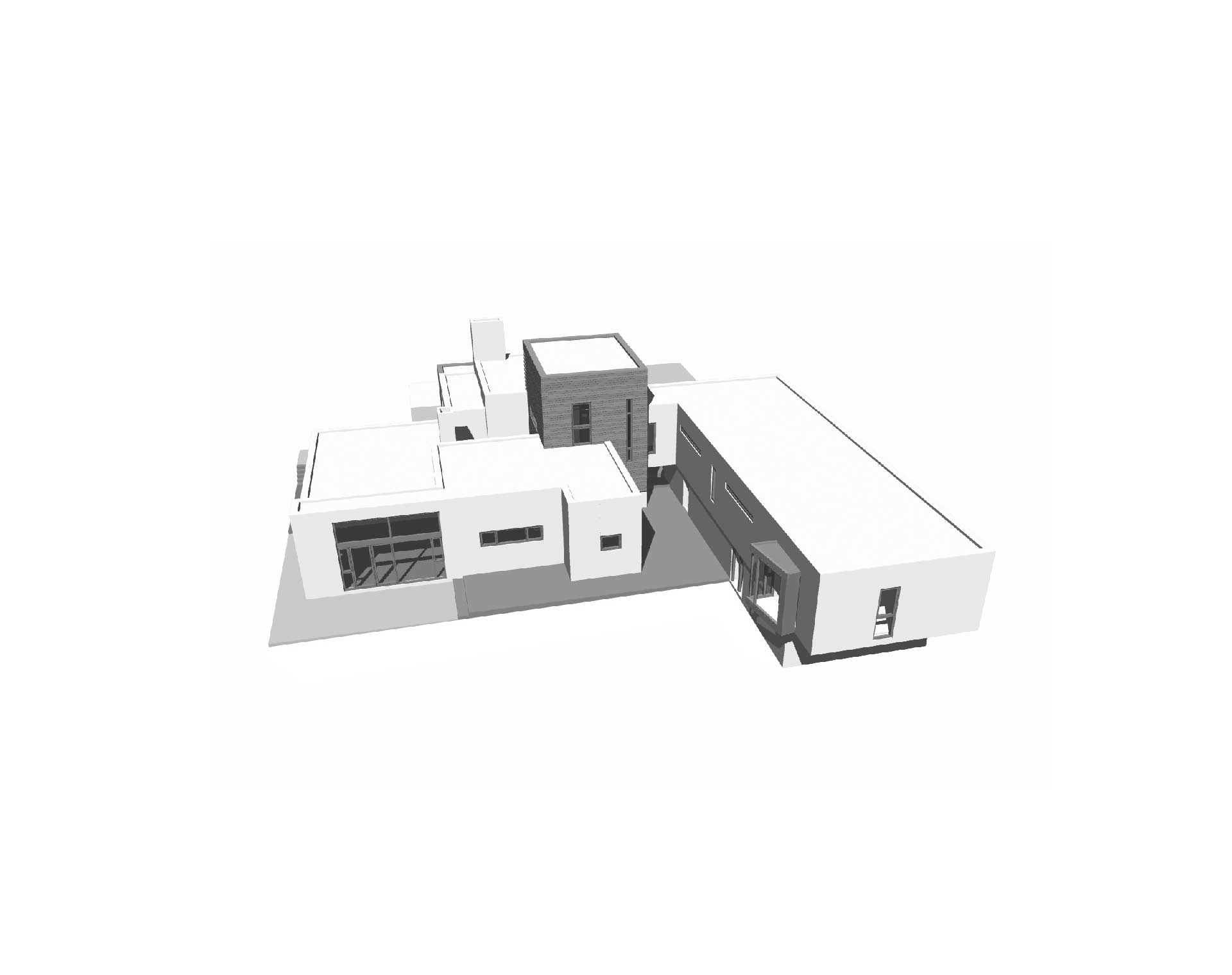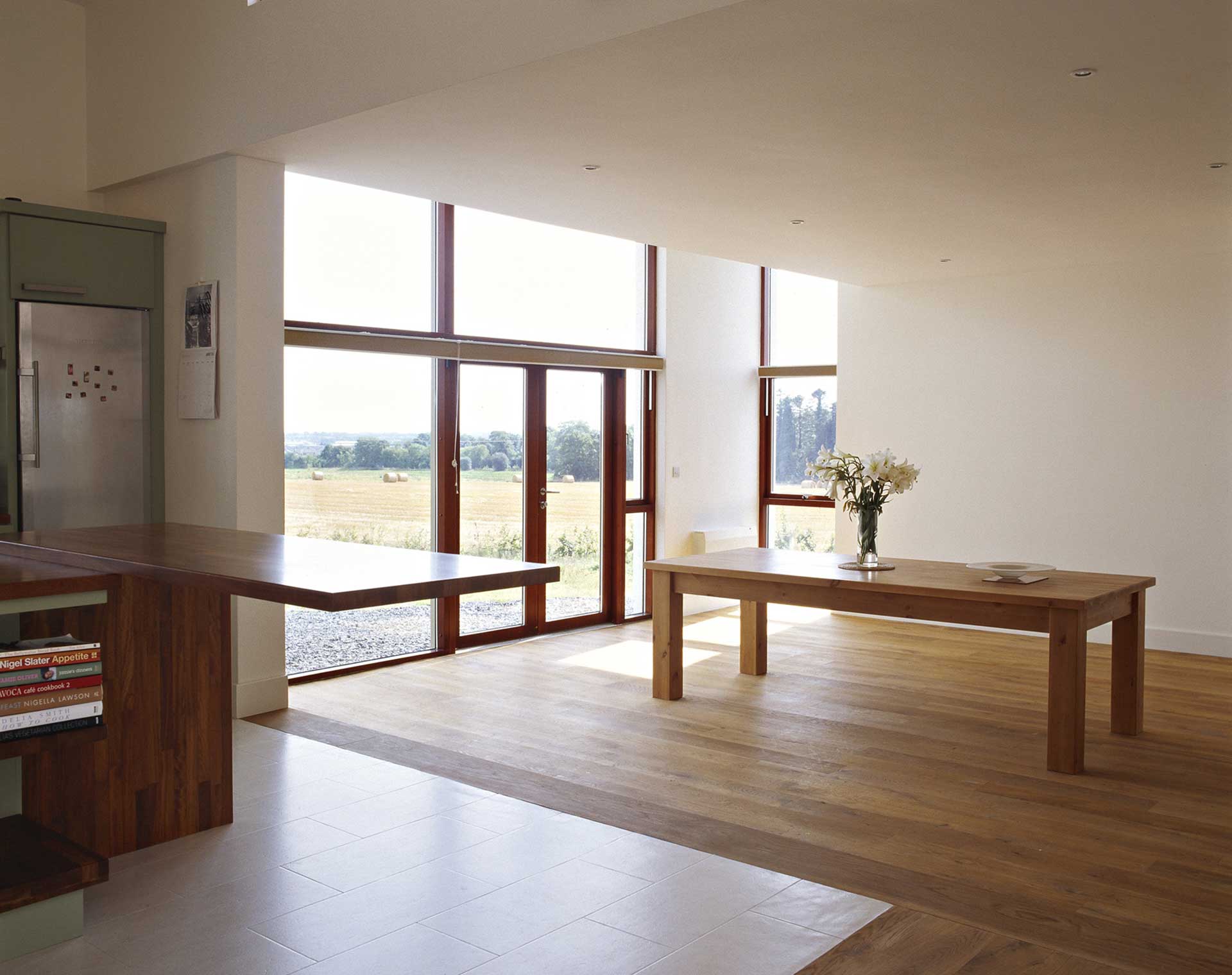 These internal spaces are stepped, following the undulations of the field. The highest point is the three storey timber lantern which reveals the panoramic landscape of both the fields and the nearby town.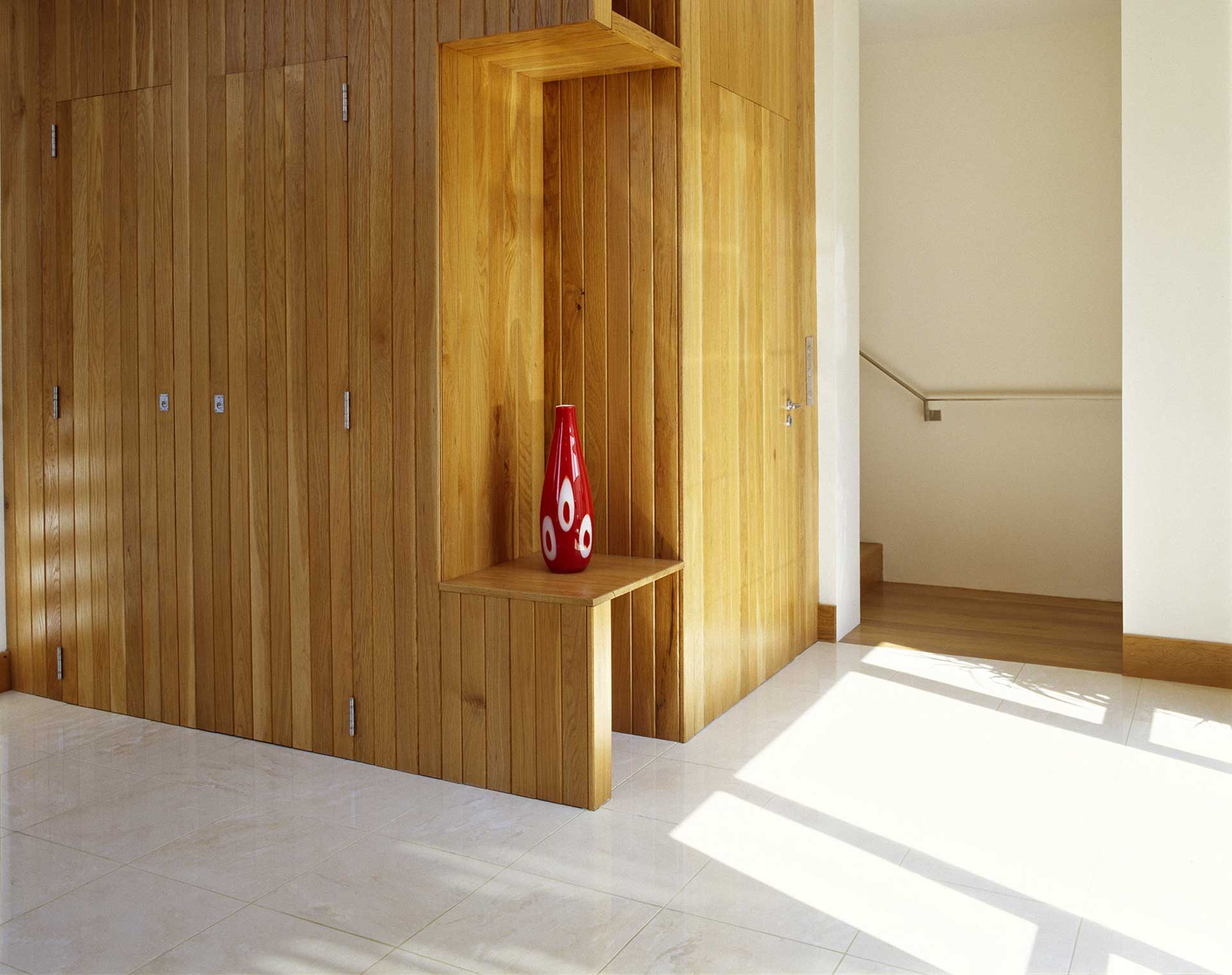 On approach, the volumes of the house are gradually revealed. The house is entered on its west side, through a double height space and gradually becomes exposed to the landscape through open living spaces on its east and south facing sides.